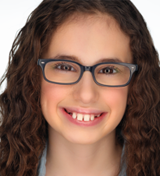 Chloe Anne Garcia, Tommy Ragen, and Alex Louis will be leaving School of Rock on March 11th. Make sure to see them before then if you can!
Alum Scarlett Hicks (How the Grinch Stole Christmas) will be on "The Thundermans" tomorrow at 8pm on Nickelodeon! Get more info below!
Finding Neverland will visit Columbus, Ohio, in 2019! Get more info below!
Check out pictures and videos from the kids of School of Rock, Love Never Dies, Les Miserables, The Lion King, The King and I, Finding Neverland, and The Sound of Music!