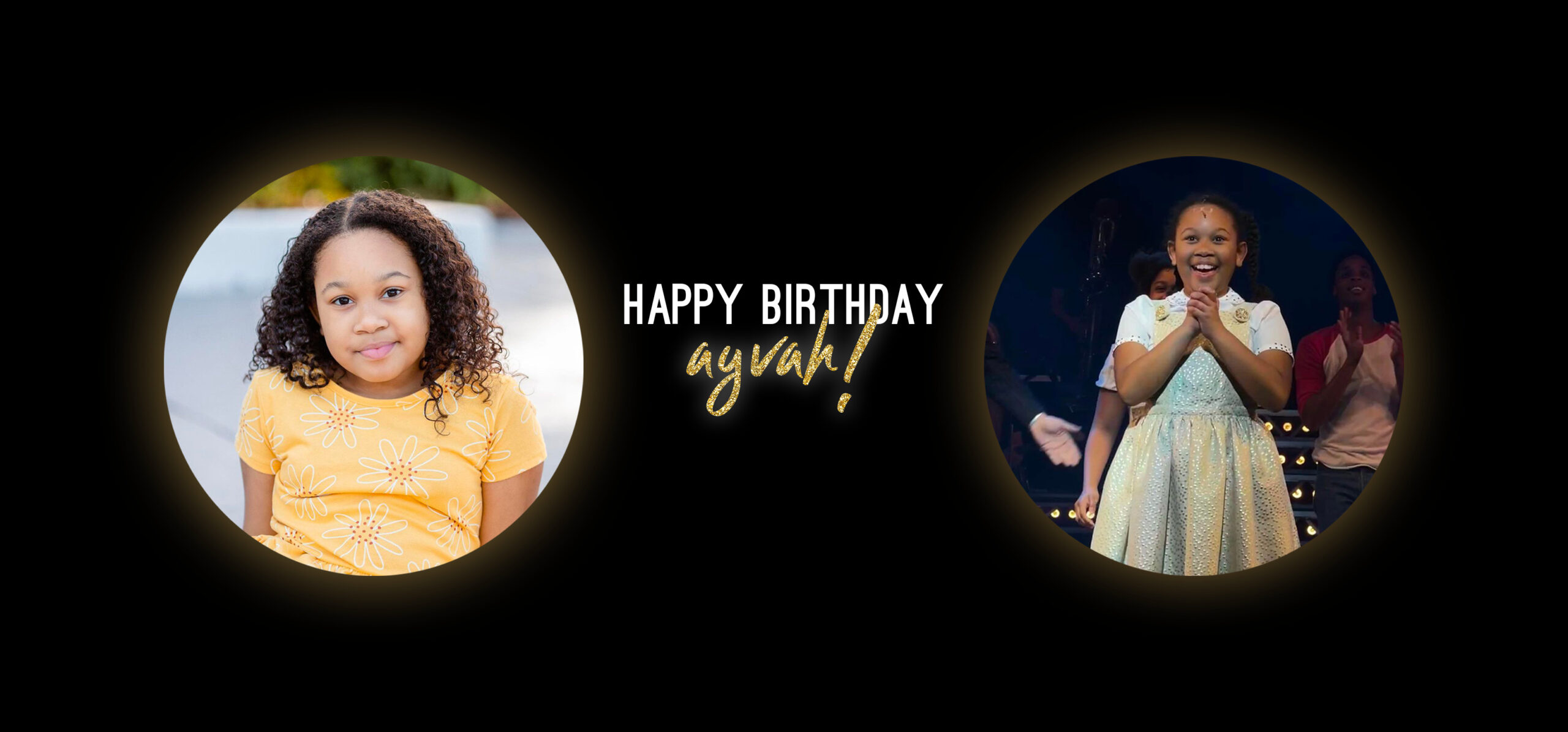 Happy belated birthday to Ayvah Johnson (Tina)! We hope you had a great day, Ayvah!
Happy Trails to Farrah Ozuna Wilson, Jordan D. Pendleton, Scarlett London Diviney, and Jaylen Lyndon Hunter, who played their final performances of The Lion King this weekend. Kids On Tour founder Lindsay had the honor of attending all four of their last performances, and we can't wait to see what is next for all of you!
Congratulations to swings Penny Hodson and Xander Nicholson, who had their first performances in The Sound of Music this week!
Break a leg to Gaten Matarazzo (Les Miserables), who opens Sweeney Todd on Broadway tonight!
Tomorrow, Sam Primack (Dear Evan Hansen, The Addams Family) will perform music from "Spongebob Squarepants" at 54 Below! Livestream and in-person tickets are available HERE.
Tour alumni from School of Rock, Fun Home, and more are performing during "Broadway Teens Raise Their Voices For Gun Safety" at The Green Room 42 tonight!
Tina and Frozen will play Austin, Texas, during the 2023/2024 season!
Annie and Shrek will play Dallas, Texas, during the 2023/2024 season!
Tour alum Annabelle Wachtel (Annie) can be seen in a couple of episodes of the new Hulu show "Up Here," which is now streaming!
"Saturdays," starring Danielle Jalade (The Lion King), has premiered on Disney Channel and is now streaming on Disney+!
Riley Fincher-Foster (A Christmas Story) is performing in a celebration of the music of Andrew Lloyd Webber in Greenville, South Carolina, this weekend! Get tickets HERE.
Jenna Weir (Matilda) will appear in "Popularity Papers," a brand new series premiering on April 10th at 6pm on YTV in Canada! Find out more on Deadline.com.
Listen to the newest episode of "Take A Bow," hosted by Eli Tokash (Finding Neverland, Mary Poppins, A Christmas Story) and featuring special guest Nikki Renee Daniels – now available on Broadway Podcast Network!
And here are pictures and videos from the kids of Frozen, The Lion King, Tina, and Les Miserables!