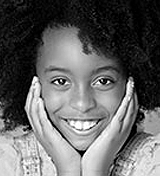 "Alex and Me," featuring alum Mikari Tarpley (The Lion King), will air on Nickelodeon soon! Watch a preview below!
Congratulations to "This Is Us," "Stranger Things," and Sesame Street's "Magical Wand Chase," featuring tour alumni, which each received an Emmy during the Creative Arts Emmys last weekend!
Alum Arick Brooks (A Christmas Story, The Sound of Music) will play Lucas in The Addams Family with San Angelo Broadway Academy! Get tickets HERE!
Watch Miss Saigon rehearsal footage below!
Watch video from "Now & Then" at 54 Below, featuring alumni Gabby Gutierrez (Matilda), Levi Smith (A Christmas Story), Lynn Masako Cheng (Annie), and Cristina Faicco Hall (Les Miserables), below!
And check out School of Rock, Miss Saigon, Love Never Dies, Charlie and the Chocolate Factory, and Les Miserables!