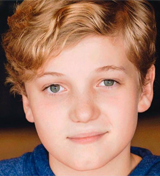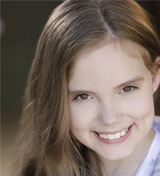 Congrats to Tristan Klaphake (A Christmas Story), who will tour with Elf!
Congrats to Edward Turner (A Christmas Story), who has booked The Sound of Music!
Congrats to Kylie Standley, who will return to A Christmas Story!
"Queen America," the new Facebook Watch series with alum Lucy Capri (Waitress Tampa), will begin streaming on November 21st!
Tour alumni Catherine Bradley (A Christmas Story), Wyatt Cirbus (Finding Neverland), and Elliot Fishman (Kinky Boots) will be performing in White Plains Performing Arts Center's production of Fun Home beginning October 12th!
Check out new production photos from Charlie and the Chocolate Factory at BroadwayWorld.com!
Watch a sneak peek of the new film "Welcome to Mercy," with alum Sophia Massa (The Sound of Music), below!
Watch Jordan Vergara (On Your Feet) perform at a benefit event in San Francisco below!
And check out these pictures and video from the kids of Finding Neverland, Les Miserables, A Bronx Tale, and Dear Evan Hansen!