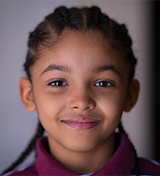 Congrats to alum Jomil Robinson (Kinky Boots), who has booked an episode of "Sesame Street"! Check out a picture on set below!
Charlotte Bates and Regan Ciccarelli (Waitress Greenville) were featured on WSPA and Greenville Online! Check out the interviews below!
Check out these pictures and videos from the kids of School of Rock, Love Never Dies, Les Miserables, Finding Neverland, The King and I, and The Lion King!