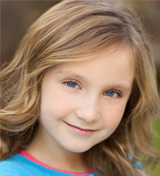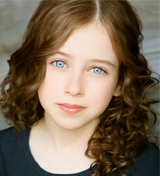 Tori Feinstein (Matilda) has joined The Songs of Leo Hurley & Charles Osborne at 54 Below! Get more info and tickets at 54Below.com!
Kyla Carter (The Sound of Music) recently took a part in a reading of Sarah Silverman's The Bedwetter! Check out a picture of the cast below!
Learn how Margot Kabara and Charlotte Rhodes (Waitress Milwaukee) got the part of Lulu at GMToday.com!
Read about Anina Frey's (Waitress Omaha) experience in Waitress at DCPostGazette.com!
Casey Lyons (Love Never Dies) has started posting vlogs! Watch one uploaded yesterday from his time in Utica below!
Watch Molly Scotto and Hazel Thompson (Waitress Denver) talk about Waitress below!
And check out these pictures and videos from the kids of Waitress, School of Rock, Les Miserables, and Love Never Dies!
Hey – I'll have a special digital update tomorrow but here's a glimpse of curtain call last night #WaitressTour @DenverCenter – it's local girl Molly Scotto's (4 1/2 Years Old) 1st bow as Lulu @WaitressMusical Don't miss it! pic.twitter.com/qSFp9yy2RY

— eden lane (@edenlane) December 20, 2017