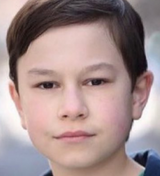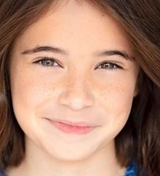 Congrats to tour alum Ashley Brooke (The Sound of Music), who has been cast in the upcoming Disney+ limited series "A Small Light"! Learn more HERE.
Tour alumni Jack Sobolewski (Elf on the Shelf) and Quinn Titcomb (Waitress, The Sound of Music, Les Miserables) have been cast in the upcoming movie "Theater Camp" (alongside alum Alyssa Kim's (Frozen) brother Alan Kim)! Get more info HERE.
Tour alum Ben Krieger (Pippin, Finding Neverland, The Sound of Music) releases his brand new single called "To Dust" today! Listen on all streaming platforms HERE.
On Your Feet will play Melbourne, FL, during the 2022-2023 season! Find out more at KingCenter.com.
Look for Addison Au (Anastasia) modeling for Athleta!
And check out these pictures from the kids of Frozen and The Lion King!