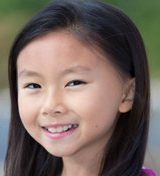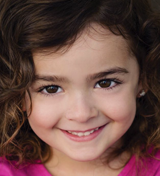 Several new movies with tour alumni are coming to Netflix in October! "Vampires vs. the Bronx," with Gregory Diaz IV (Matilda), arrives on October 2nd, "A Babysitter's Guide to Monster Hunting," with Lynn Masako Cheng (Annie), arrives on October 14th, and "Hubie Halloween," with Ella Grace Helton (Waitress), arrives on October 7th! Check out the trailer for "Hubie Halloween" below.
Alum Joziyah Jean-Felix (The Lion King) has been cast in the upcoming musical Estella Scrooge, streaming this holiday season! Get more info about the project HERE.
Alum Richard Phillips Jr. (The Lion King) is releasing a new book, "Learning with RAZP: Mandarin Chinese"! Pre-order HERE.
Students ages 12-16! The Bit List is a new musical in development by Taylor Louderman, Hannah Kloepfer, and Nat Zegree and they're beginning their first workshop via Zoom next week! Sign up HERE.
Tomorrow, Kyla Carter (White Christmas, The Sound of Music) is sharing another episode of Kyla's Korner during The Mark White Show at 8am PST/11am EST! Make sure to tune in.
Check out the newest episode of the "Take A Bow" podcast with special guest and tour alum Lexi Underwood (The Lion King) HERE!
And watch the newest Nick Jr. video with alum Catherine Bradley (A Christmas Story) voicing Deema below!