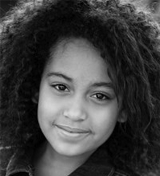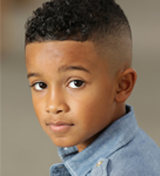 Lexi Underwood (The Lion King) has joined the cast of the Netflix series "Family Reunion," alongside the previously announced CJ Wright (Motown)!
BroadwayCon is next week, and we hope to see you all there! See below for where you can find tour alumni:
January 12th
"Sing Out, Louise: The Daily Life of a Child on Broadway" will feature Natalia Bingham (School of Rock), Anthony Rosenthal (Newsies), Hudson Loverro (Kinky Boots), and more at 1:45pm in Murray Hill West Room!
January 13th
Broadway Kids Jam, a music group comprised of kids from Broadway and national tours, will take questions and chat about how the group was formed and more at 11:15am in Nassau West Room! Tour alumni include Joshua Turchin (A Christmas Story), Hudson Loverro (Kinky Boots), and Molly Richardson (Matilda).
Matilda alumni including Mia Sinclair Jenness, Lily Brooks O'Briant, and Ava Briglia (School of Rock tour, Matilda Broadway) will have a Q&A at 3pm in the Trianon Ballroom with a photo session at 2pm! To enter your name in the autograph/photo lottery, please go to BroadwayCon.com/lottery and enter by January 4th.
Check out Hayden Bercy (The King and I) performing "I Whistle a Happy Tune"!
And here are pictures and videos from the kids of The King and I, Waitress, Dear Evan Hansen, Les Miserables, and Finding Neverland!