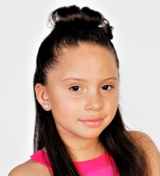 Watch the full clip of alum Carmen Sanchez (On Your Feet) performing during the semifinals of "America's Most Musical Family" below!
Joshua Turchin (A Christmas Story) will moderate a panel at BroadwayCon that also includes Audrey Bennett (The Sound of Music), Gianna Harris (School of Rock), and more on January 26th at 10am!
Check out a sneak peek at the theme song of "John Mulaney & The Sack Lunch Bunch" below!
And check out these pictures from the kids of White Christmas, Miss Saigon, and Harry Potter and the Cursed Child!