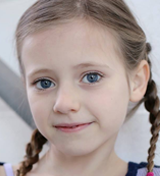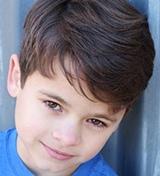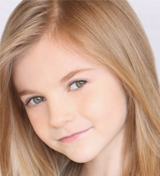 Four tour alumni have joined the cast of The Ferryman on Broadway! Congrats to Audrey Bennett (The Sound of Music), Will Coombs (Matilda), Carly Gold (Fun Home), and Bella May Mordus (How the Grinch Stole Christmas)! This marks the Broadway debuts of Carly Gold and Bella May Mordus! Check out more casting details at Broadway.com!
Frankie Leoni (A Bronx Tale Broadway) and Shane Pry will play Young Cologero on the national tour of A Bronx Tale! Full casting can be found at Broadway.com!
Read interviews with alum Jack Suarez Kimmel (School of Rock) at MontclairLocal.news and Patch.com!
Carmen Sanchez (On Your Feet) is back in her hometown this week! Check out an interview she did with The Smith Center at TheSmithCenter.com!
Alum Lily Brooks O'Briant (Matilda) will sing "America the Beautiful" at the Intrepid Museum on September 11th! Get more info below!
"Hollywood Hurts," the short film featuring alum Ella Grace Helton (Waitress Orlando), will play the Melbourne Independent Filmmakers Festival! Get more info below!
Alum Lucy Capri (Waitress Tampa) has booked a commercial alongside her big sister! Check out a picture on set below!
Watch alum Wyatt Cirbus (Finding Neverland) perform "Lost Boy" at the "Now & Then" concert at 54 Below below!
And check out these pictures from the kids of Dear Evan Hansen, Kinky Boots, Finding Neverland, Anastasia, Les Miserables, Charlie and the Chocolate Factory, The Lion King, School of Rock, On Your Feet, and Love Never Dies!