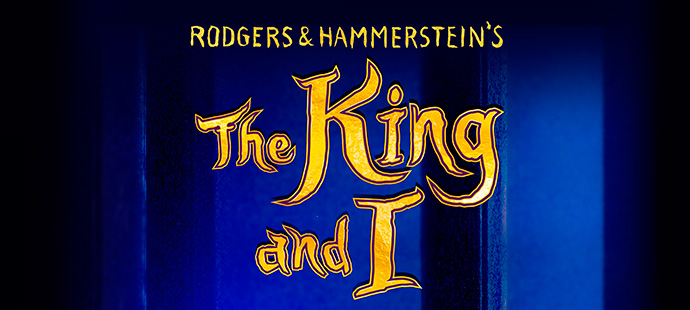 www
Bios | Reviews| Schedule
Rhyees Stump

RHYEES STUMP (Louis Leonowens) Rhyees is thrilled to return to The King and I. Regional: The Music Man (Winthrop), Cabaret (Young Nazi), and Oliver! (Oliver). He enjoys traveling, singing, dancing, electric guitar, piano and baseball. Much Love to mom, dad, three older sisters and grandparents for their support, his wonderful tour family, along with Nancy Carson and Bartlett Sher for this amazing opportunity! rhyeesstump.com

Jaden Amistad

JADEN AMISTAD (Royal Child) Jaden is thrilled to make his National Tour debut with The King and I. Other credits: La Folia (Short Film). A special thanks to his teachers and friends. Love to Mom, Dad, Kayla, Shorty, and family.

Kayla Amistad

KAYLA AMISTAD (Royal Child) Kayla is honored to join the National Tour of The King and I. National Tour: Matilda! (Amanda). Other credits: Purpose World Tour Children Dancer for Justin Bieber in Philadelphia. Thanks to all her teachers, mentors, family, and friends, especially Mom, Dad, Jaden, and Shorty for all the continued love and support.

Sydney Chan

SYDNEY CHAN (Royal Child) Sydney is honored to join the national tour of The King and I! National Tour: A Christmas Story. Other Credits: Mother Goose Club, Crayola commercial. Thanks to Devin Ilaw, Emily Bauer, Zoom Talent, Carson Kolker, Bartlett Sher, Cesar Rocha, and Telsey! And to family/friends/teachers for their support! Instagram, Twitter, Facebook: @theSydneyChan

Spencer Donovan Jones

SPENCER DONOVAN JONES (Ensemble) National tour debut. Regional: The Little Mermaid (Flounder), Beauty and The Beast (Chip), Tarzan (Young Tarzan) at the MUNY; South Pacific (Jerome) at the MUNY and St. Louis Stage; A Christmas Carol (Quartet, Matches Boy). Film: The Lipinski (Chang Lee), The Goddaughter (Bradley). Love to my family, friends, teachers and CESD.

Ryan Stout

RYAN STOUT (Swing, u/s Louis Leonowens) Ryan is honored to make his professional stage debut with The King and I. Other Credits: The Finger (Short Film), Mother Goose Club Playhouse (Johnny, Papa), Dryden (Marc). Community: The Little Mermaid (Sebastian). Love and thanks to Dad, Mom, Sophie, my extended family, John Shea, Telsey + Co, and teachers!

Noah Toledo

NOAH TOLEDO (Royal Child) Noah Toledo (also known as Nono) is excited to make his National Tour debut with the King and I. Noah is in 3rd grade who loves basketball (St. Anthony's MVP), baseball, and karaoke. Noah would like to thank his teachers at The OLC School, mom, dad, and extended family for their continued love and support.

CJ Uy

CJ UY (Royal Child) CJ is excited to be joining the King and I family. This is his first National Broadway Tour. He has been performing almost half of his life. He holds a black sash in Wing Chun Kung Fu. When not performing he is interested in filmmaking, stop motion animation, golf and robots. Credits include: Untitled MTV Pilot (Little Tony), Tosh.0 (Little Orphan), SXSW 2014 Industrial (Christian LaBlanc), Virginia529 (Little Monster) Love to Mama & Papa and Baby Bares. strawrats.com

Keira Belle Young

KEIRA BELLE YOUNG (Princess Ying Yaowalak, Ensemble) is very excited to be making her national tour debut! Credits: Peter Pan, Cinderella, The Little Mermaid, as well as various commercials. Special thanks to John Mara Jr. and Julia Mendelsohn. Love to Mom, Dad, big sister Phoebe and her goldendoodle, Cody!
Reviews
Crescent City Jewish News – Date Unknown
"The 36-member cast includes eight Royal Children, among whom the very young Keira Belle Young stood out for cuteness and lovability as Princess Ying Yaowalak."
La Splash – Date Unknown
"Other notable performances included…of course, the King's many royal children, who were all simply adorable to watch on stage!"
Telegram.com – 05/16/18
"…show starter 'I Whistle a Happy Tune,' sung with Rhyees Stump, who plays Anna's young son, Louis, is also admirably performed."
Talkin' Broadway Cincinnati – 04/13/18
"Providing worthwhile performances in supporting roles are…Rhyees Stump (Louis)…The energetic and talented ensemble, which includes a number of children, provide graceful and focused support."
Talkin' Broadway – 03/22/18
"Oh and Rhyees Stump do well as Anna's son Louis and the King's son Prince Chulalongkorn, respectively"
BroadwayWorld Los Angeles – 03/02/18
"The children's ensemble is, as one might expect, delightful and adorable—I genuinely smiled every time the children came into the room, particularly the young lady who read the 'goodbye' letter to Anna in the final scene…Bravo to…Kayla Paige Amistad as Uncle Thomas…"
StageSceneLA – 02/27/18
"…Rhyees Stump's Louis…and Keira Belle Young's Princess Ying Yaowalak are finely rendered gems…exquisitely performed by Kayla Paige Amistad… and child performers Jaden D. Amistad, Sydney Chan, Rie Hatanaka, Spencer Donovan Jones, Rylie Sickles, Ryan Stout, Noah Toledo, and CJ Uy are simply adorable."
The Villager – 01/10/18
"The family theme is also strong. The 'March of Siamese Children' is an adorable scene…"
The Column Online – 12/21/17
"One example of this is during 'The March of the Siamese Children,' when the King's numerous offspring are introduced to Anna. Here, we not only see every child's distinct personality shine through…All of the children and wives have their own unique quirks…Rhyees Stump as Louis Leonowens is delightfully deadpan in his delivery and is particularly amusing during his interactions with Chan's Chulalongkorn. He is also quite engaging when interacting with Kelly's Anna."
BroadwayWorld South Carolina – 08/24/17
"There are also, of course, numerous delightful children…"
Theatre Bloom – 07/28/17
"During the sweetly comical 'March of the Siamese Children,' each child not only has their own distinct personality (reflected in the face and reaction of Lady Thiang), but each of their individual mothers reacts distinctly too, some with pride, some with tenderness, some with embarrassment."
DC Theatre Scene – 07/24/17
"Oh, and did I mention that the King's children are exceptionally cute young actors who also happen to be fantastic singers and dancers? I should mention that."
Whisk and Quill – 07/22/17
"And the royal children are so endearing, we awaited their entrances at every turn."
Broadway World Charlotte – 07/13/2017
"All the silky cutesiness of the small fry is retained in 'The March of Siamese Children,' but the two prime youths both count as the story unfolds. Each in his own fashion, Graham Montgomery as Louis Leonowens and Anthony Chan as Prince Chulalongkorn, the heir to the throne, is modeling the aristocratic discipline we expect of a first-born."
Chicagoland Musical Theatre – 06/18/2017
"Louis Leonowens (Graham Montgomery) and Prince Chulalongkorn…Both actors display a maturity and deep understanding of the parts they play within the 'big picture' of this production. The Royal Princes and Princesses of Siam are crowdpleasers, as usual. With each successive child's introduction during 'The March of the Siamese Children,' laughter and interest is renewed."
Chicago Theatre And Arts – 06/18/2017
"As to the youngsters in the show, 'The March of the Siamese Children' is charming and lighthearted but Graham Montgomery does a particularly fine job as Anna's son, Louis…"The Small House of Uncle Thomas'…is well put across by dancers…Amaya Braganza as Uncle Thomas"
Around the Town Chicago – 06/17/2017
"Anna's son, Louis is played by the adorable Graham Montgomery…I do want to mention this that were a part of "The Small House" number:…Amaya Braganzu (Uncle Thomas)…Great number- I loved it!"
Broadway World Raleigh – 06/07/2017
"As for the Royal Children, I may not use this word a lot, but I thought they were very cute."
Pillow Talking – 06/06/2017
"her young son Louis (Graham Montgomery)…Montgomery is charming as the wide-eyed Louis. … There are no weak players – and mention also must be made to…Rylie Sickles as Princess Ying Yaowalak…Amaya Braganza…as Royal Wives and Townspeople…and Jaden D. Amistad, Kayla Paige Amistad, Adriana Braganza, Amaya Braganza, Lai, Sickles, Noah Toledo, and CJ Uy as Royal Children….And as for the superb ballet dance sequence, The Small House of Uncle Thomas, special shout-outs to…Amaya Braganza as Uncle Thomas…Finally, mentions also to Swings…Rhyees Stump… Certainly, W.C. Fields who once said "Never work with animals or children"…The National Tour, however, pulled it off with an incredibly talented cast including many youngsters. While the entire cast and ensemble are too large to name individually, shout outs must go to…Graham Montgomery as Anna's son Louis…and Rylie Sickles as Princess Ying Yaowalak; as well as the rest of the company including the…Children…"
TBO.com – 03/04/2017
"…Graham Montgomery also makes the most of his time on stage as Louis…"
CBS Minnesota – 03/02/2017
"Rylie Sickles stole the show the moment she ran up to hug Llana's legs instead of bowing before her king."
LA Excites – 12/19/2016
"Graham Montgomery, who plays Anna's son, Louis, with a strong-willed brazenness that one would expect of a boy with a brave mother like his."
VMedia Backstage – 12/09/2016
"The introduction of the king's many offspring, "March of the Siamese Children," is heart-meltingly adorable. "
Mercury News – 11/17/2016
"…Graham Montgomery's Louis, make fine contributions."
Tour Schedule