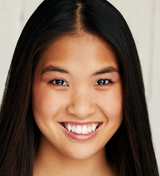 Congratulations to Lily Brooks O'Briant (Matilda), who just joined the cast of "The Young and the Restless"! Find out more on SoapOperaNetwork.com.
"Mighty Morphin Power Rangers: Once & Always," with Charlie Kersh (Matilda), will arrive on Netflix on April 19th!
Listen for the voice of Catherine Last (Waitress) in "Bugs Bunny Builders"! First episode is TBA.
Ben Cook (Newsies, Billy Elliot) has been cast in the upcoming Netflix movie "Happiness for Beginners," arriving this summer! More details are TBA.
Check out two brand new episodes of "Take A Bow," hosted by Eli Tokash (Finding Neverland, A Christmas Story, Mary Poppins)! Enjoy a recap of the Best of 2022, as well as a conversation with Micaela Diamond, soon to be seen on Broadway in the upcoming Parade revival.
You can see Josiah Smothers (Finding Neverland, A Christmas Story) play Clyde in Bonnie & Clyde in Ashburn, Virginia, this Sunday, at both performances! Get tickets HERE.
Listen for the voice of Trey Diaz Murphy (A Bronx Tale) in the Lunch Lady audiobooks!
Mrs. Doubtfire, MJ, and a brand new tour of Peter Pan are heading for Cincinnati during the 2023/2024 season!
And here are pictures and videos from the kids of Frozen, Annie, The Lion King, Les Miserables, and Tina!