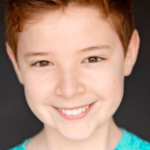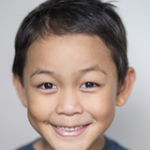 Congrats to alum Lexi Underwood (The Lion King), who has been cast in "Sneakerella," coming to Disney+ next year!
Alum Jay Hendrix (A Christmas Story) is performing during tonight's "In Our America" concert at 8pm EST! Tune in HERE.
CJ Uy (The King and I) will take part in this year's Festival of Philippine Arts and Culture! Get more info about the event HERE!
Congrats to alum Jack Packer (Finding Neverland), who has been cast as Michael in Dutch Apple Dinner Theater's Elf, playing this holiday season! Get more info HERE.
Today, alum Azra Kearns (Waitress) performed in Greasepaint Theater's "Miscast Cabaret"! Get more info HERE.
Alum Joshua Turchin (A Christmas Story) is taking part in another edition of "Director vs. Director" on November 1st! Get a sneak peek below, and make sure to tune in!
Alum Quinn Copeland (Waitress) has booked a voiceover! Check out a picture in the studio.
And check out these pictures from Arwen Monzon-Sanders (Frozen) below!