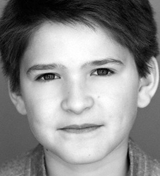 Check out the newest episode of the "Take A Bow" podcast, co-hosted by alum Eli Tokash (Mary Poppins, A Christmas Story), HERE.
Tonight, alum Walter Russell III's (The Lion King) livestreamed a new episode of the PAW-cast! Check it out below.
And watch Arwen Monzon-Sanders (Frozen) appear during Rising Talent Magazine's recent virtual concert below!