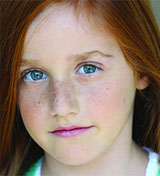 Congrats to alum Taylor Coleman (The Sound of Music) and her sister, who have booked a Nickelodeon promo!
Alum Catherine Howard (A Christmas Story) took part in "Live From Quarantine" tonight! You can get more info about the event HERE.
There is another chance for students ages 12-16 to take part in a workshop of "Pitch In" with Taylor Louderman, Hannah Kloepfer, and Nat Zegree! Go sign up HERE!
Charlie and the Chocolate Factory and The Lion King will play Mexico during the 2020-2021 season! You can get more information HERE.
And check out these videos from the kids of Frozen!