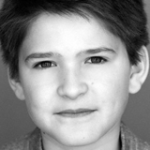 Check out the brand new podcast "Take A Bow," with alum Eli Tokash (Mary Poppins, A Christmas Story) alongside Tony Award nominee Sydney Lucas, HERE!
Today, alum Carly Gold (Fun Home) took over (YOUNG)'s Instagram account (@youngbroadwayseries)!
Here are more updates about tour stop postponements and cancellations due to COVID-19:
As previously announced, Les Miserables is rescheduling its Boston stop. The tour has also cancelled its stop in Costa Mesa.
Anastasia will reschedule its run in Boston.
The Lion King has cancelled its stops in Costa Mesa, Tempe, San Jose, and San Diego. Please see your point-of-purchase for more info.
Tomorrow, kids from Les Miserables, Anastasia, Waitress, and more will perform throughout the day during Rising Talent Mag's benefit concert to raise money for The Actors Fund on Instagram Live! Make sure to tune in on their Instagram account (@risingtalentmag) and find out when kids are performing below.
And check out these pictures from the kids of Frozen, Waitress, and Les Miserables!