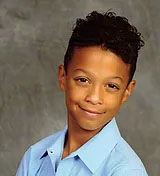 Ratatouille, featuring alum Owen Tabaka (A Christmas Story), is nominated for a Drama League Award! Get more info HERE.
Waitress and Anastasia will play Philadelphia as a part of The Kimmel Center for the Performing Arts' 2021-2022 season! Get tickets and more info HERE.
Congrats to tour alum Sami Bray (School of Rock), who has booked an episodic!
If you're in Texas, be on the lookout for a radio PSA for Greater Harris County 9-1-1 Emergency Network with the voice of alum Lucy Capri (Waitress)!
Check out this video of alum Makayla Connolly (White Christmas) singing "All I Want" as part of Rising Talent Magazine's most recent benefit concert for The Actors Fund!