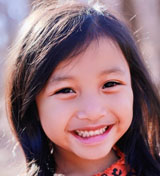 Tomorrow at 5pm EST, tune in to A Class Act NY's Instagram to hear from tour alum Madalen Mills (How the Grinch Stole Christmas)!
Happy Martin Luther King Jr. Day! We encourage you all to enjoy a book, movie, article, and more from our sister site Young Broadway Actor News' list of age-appropriate anti-racist resources today in remembrance of his work and the civil rights movement.
Check out alum Selah Metcalf (Waitress) modeling for Bob Mills!
And check out a picture from Arwen Monzon-Sanders (Frozen)!