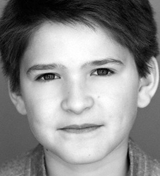 Enjoy the newest episode of the "Take A Bow" podcast, co-hosted by tour alum Eli Tokash (A Christmas Story, Finding Neverland, Mary Poppins), with Broadway alum Shahadi Wright Joseph, below!
Congrats to alum Alyssa Marvin (School of Rock), who has booked a voiceover gig!
And check out these pictures from the kids of Frozen and Charlie and the Chocolate Factory!