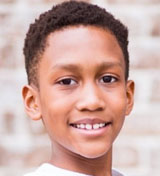 On Thanksgiving Day, tune in for a special episode of alum Walter Russell III's (The Lion King) "PAW-Cast" with past and present The Lion King cubs at 6pm EST on his Instagram Live!
Look for alum Caleb Alexander (Kinky Boots) in this new commercial for DeSoto County Tourism!
Watch the latest Beetlejuice reunion on "Stars in the House" with alum Presley Ryan (How the Grinch Stole Christmas) below!
Listen to the newest episode of Kyla Carter's (White Christmas, The Sound of Music) podcast, "Kyla's Korner," below!