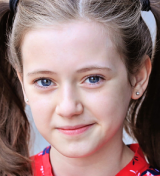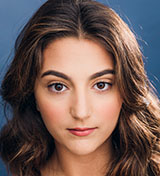 Alum Audrey Bennett's (The Sound of Music) voice appears in the new Adventure Time special called "Adventure Time: Distant Lands", now streaming on HBO Max!
Today, Haven Je (Miss Saigon) performed in "The Show Must Go Online," a livestreamed musical revue! Get more info about the event HERE.
Congrats to alum Analise Scarpaci (Matilda), who has booked a voiceover!
And watch alum Catherine Ashmore Bradley (A Christmas Story) sing "Person's Who Not Even There" from The Perfect Fit below!