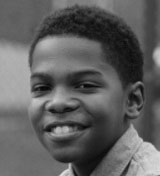 Enjoy our holiday playlist, featuring music sung by the kids of national tours as well as Broadway and Off-Broadway, below!
Congrats to alum Alice Antoinette Comer (Waitress), who appears in the new Lifetime holiday movie "Christmas on the Vine"! Check your local listings for its TV schedule. You can also watch it on Lifetime's website with a cable log-in! And check out some on-set pictures below.
Watch the trailer for "Estella Scrooge," featuring alum Joziyah Jean-Felix (The Lion King), below, and get more info about the project HERE!
Listen to the "Jingle Jangle" soundtrack, featuring alum Madalen Mills (How the Grinch Stole Christmas), on Spotify below, or wherever you get your music!
Tour alumni Ava Briglia (School of Rock) and Tori Feinstein (Matilda) are helping those in need this holiday season! See how you can help below, and at TheSled.org!
Listen to the newest episode of the Kid Broadway Podcast, with special guest Arwen Monzon-Sanders (Frozen), below!
Check out the latest episode of "Kyla's Korner," hosted by alum Kyla Carter (White Christmas, The Sound of Music), below!
And check out a picture from Arwen Monzon-Sanders (Frozen)!