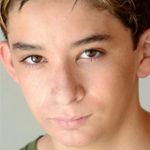 Tomorrow, tour alum Madalen Mills (How the Grinch Stole Christmas) will appear on "The Real" to promote "Jingle Jangle"! Make sure to tune in.
Alum Jacob Moran (School of Rock) will appear on "Tower of Talent" on November 28th on NBC in Atlanta alongside Ryan Seacrest to raise money for Children's Healthcare of Atlanta's Music Therapy Program. The special will air multiple times on NBC's Atlanta affiliate, 11Alive (WXIA-TV), during the weekend following Thanksgiving. For more information, sponsorship opportunities, or to support this musical mission for Children's Healthcare of Atlanta, visit CHOA.org or text TOT to 24587 and donate today!
Alum Alex Louis (School of Rock) now hosts "Sound/Stage", a new radio show about Broadway and trivia! The show airs in rotation Monday, Wednesday and Friday at 4PM EST, and Tuesday, Thursday and Saturday at 8PM EST. Get more info HERE.
You can see alum Armand Munoz (A Christmas Story) perform in a virtual improv show this Saturday at 1:30pm PST as part of the Groundlings' Diversity Festival! Get your free tickets HERE.
Anastasia has announced new tour dates for Fresno, Worcester, Omaha, Norfolk, Richmond, and Wausau! Stops in Auburn, Little Rock, and Sioux Falls have been postponed. Get more details HERE.
And check out a picture from Arwen Monzon-Sanders (Frozen) below!