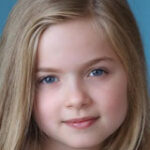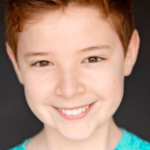 Listen to the newest episode of Kid Broadway Podcast, with special guest and tour alum Sami Bray (How the Grinch Stole Christmas, School of Rock), HERE!
Alum Cate Elefante (Les Miserables) will play the title role in Matilda in Morristown, New Jersey, November 7-8th! Purchase tickets HERE.
If you're in Florida this weekend, you can see alum Jay Hendrix (A Christmas Story) in "A Spell on Broadway," a Halloween revue, at the Wick in Boca Raton! Get tickets and information at TheWick.org.
And congrats to alum Aubin Bradley (Les Miserables), who has booked a streaming episodic! More details to come.