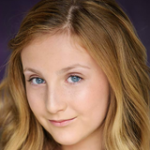 Check out the trailer for Netflix's "A Babysitter's Guide to Monster Hunting", with tour alum Lynn Masako Cheng (Annie), below!
Watch alum Kylie Kuioka (The King and I) perform during York Theatre Company's Member Night below!
Listen to the latest episode of Kyla Carter's (White Christmas, The Sound of Music) "Kyla's Korner" below!
And watch alum Savannah Grace Elmer's (Matilda) performance during Rising Talent Magazine's concert below!