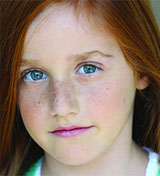 Check out a new commercial for Bright Fairy Friends, with alum Taylor Coleman (The Sound of Music), below!
Alum Joshua Turchin (A Christmas Story) sat down with the Kravis Center's Young Professional Actors series to chat about his career thus far! Check out the interview below.
Alum Mia Francesca Martinez (How the Grinch Stole Christmas) sang "I Know Things Now" as part of a recent "Coffee House Live" livestream! See the entire cabaret below.
Watch alum Azra Kearns (Waitress) perform during Rising Talent Magazine's recent concert below!