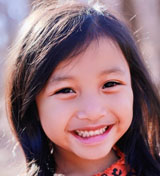 Alum Selah Metcalf (Waitress) appears in a new video from The Skit Guys! Watch it below.
Today's Annie Q&A has been postponed in solidarity with Black Lives Matter. We will update you with a new day and time soon!
Here is more news regarding tour dates in light of COVID-19:
Frozen has been cancelled in Charlotte, North Carolina.
The Hershey, Atlanta, and Louisville stops of Anastasia have been cancelled. The New Orleans stop has been pushed back to June 2021.
Please contact your point-of-purchase for more details. Remember, it's #OnlyIntermission.
And check out these pictures and video from the kids of Frozen and Waitress!