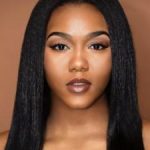 Congrats to alum Nia Holloway (The Lion King), who has been cast in the upcoming CW pilot "The Republic of Sarah"! Get more info about the show HERE.
Waitress is seeking two girls ages 4-5 years old to play the role of Lulu when the tour returns to Fort Myers, Florida, in April! Get more info HERE!
Congrats to Penny Good, who will play Lulu in Waitress in Kalamazoo! Learn more HERE.
Alum Robbie Crandall (Les Miserables) is taking part in A Class Act NY's Miscast Cabaret, happening tonight in New York City!
Congrats to What the Constitution Means to Me, whose Los Angeles stop broke records at the Mark Taper Forum! Learn more about their record-breaking run HERE.
The M&T Bank 2020 – 21 Broadway Series at Shea's Buffalo Theatre in Buffalo, New York, has been announced, and includes Frozen! Get more info about the season and buy tickets HERE!
Be on the lookout for alum Adddison Takefman (Les Miserables) in commercials for IHOP! You can watch one below.
Congrats to Anastasia, which recently celebrated 500 performances! Check out pictures from the celebration below.