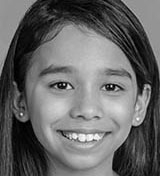 Arwen Monzon-Sanders (Frozen) is featured in Ultima Hora! Check out the interview HERE!
Rachel Ling Gordon (How the Grinch Stole Christmas) did an interview with SinoVision and NTD TV! Watch a clip below.
Kids from the national tours of A Christmas Story, Mary Poppins, and more more will take part in "From Dreams to Broadway," a cabaret set for March 7th at The Green Room 42! Get more info below.
And check out these pictures and videos from the kids of White Christmas, Harry Potter and the Cursed Child, The Lion King, and Les Miserables!