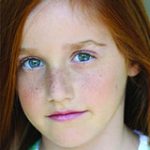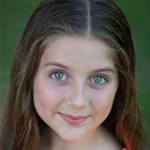 The Broadway World Award nominations have been announced! Vote for Taylor Coleman (The Sound of Music) for Fun Home at San Diego Repertory Theater HERE, Sarah McKinley Austin (Matilda) for Pamela's First Musical in New Jersey HERE, and Savannah Grace Elmer (Matilda) for The Best Christmas Pageant Ever in Orlando HERE!
Alum Jeremy Shinder (The Addams Family) will appear in the upcoming season of "The Marvelous Mrs. Maisel"!
Congrats to Alexandra Bradley and Henry Berry (The Sound of Music), who recently made their offical debuts as Marta & Gretl and Kurt, respectively!
A film adaptation of Dear Evan Hansen is in the works! Get more info at Deadline.com!
Alumni Mavis Simpson-Ernst (Les Miserables) and Molly Richardson (Matilda) will be performing in LaGuardia High School's production of The Sound of Music in NYC next week! Get more info and tickets at LaGMusical.com!
Mackenzie Mercer (How the Grinch Stole Christmas) was interviewed on Rochelle News-Leader! Check out the article HERE!
Alum Ella Grace Helton (Waitress Orlando) is modeling for Good Toy Group! Check out a picture below!
And check out these pictures and video from the kids of The Sound of Music, Noel, Love Never Dies, A Christmas Story, How the Grinch Stole Christmas, and Elf!