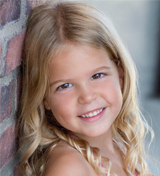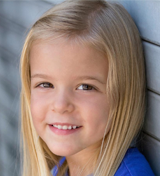 Congrats to Catherine and Elizabeth Last (Waitress Los Angeles), who will reprise their role as Lulu in Waitress in Costa Mesa!
Make sure to watch for Jaiden Klein (How the Grinch Stole Christmas) on an episode of Netflix's newest series "Brainchild"!
"Queen America," with alum Lucy Capri (Waitress Tampa) has moved up their premiere date on Facebook Watch to November 18th!
Alum Ella Grace Helton (Waitress Orlando) is appearing in another ad for Disney World! Watch it below!
And check out these pictures from the kids of Miss Saigon, The Sound of Music, School of Rock, Charlie and the Chocolate Factory, Les Miserables, Anastasia, and A Bronx Tale!