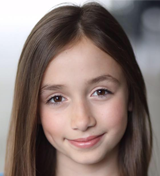 Today Emma Grace Berardelli took over the White Christmas Instagram account, and Clementine Kline took over the A Christmas Story Instagram account. Make sure to check out both takeovers!
This year's A Christmas Story plays its final eight performances this week in New Orleans, Louisiana. Make sure to go see the show if you can!
Hear alum Reed Shannon (Motown) rap for a new Cartoon Network commercial, unveiling all the new episodes and TV shows coming your way in 2020, below!
Watch a new sneak peek of "John Mulaney & The Sack Lunch Bunch," featuring tour alumni, below!
And check out these pictures from the kids of How the Grinch Stole Christmas and A Christmas Story!