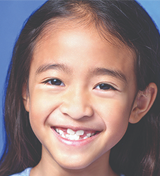 Congrats to Kayla Teruel (The King and I), who has been cast in the national tour of Les Miserables!
Parker Weathersbee and Parker Dzuba (Les Miserables) will play their final performance this Sunday. Go see them if you can!
Congratulations to Eadie Murphy and Sloane Boyko, who are rotating as Lulu in Waitress in Toronto!
Alum Iris Davies (The Sound of Music) performed with her sister Alex and Shine Theatre Arts Project last night in New York City! Get more info HERE!
Congrats to alum Spencer Jones (The King and I), who has been cast in Matilda at The Muny!
Alum Seth Erdley (Finding Neverland) has been cast in Finding Neverland at Dutch Apple Dinner Theater in Pennsylvania! More details to come.
Alum Emily Strugatsky (The Sound of Music) has booked a project with Comedy Central!
Alum Lucy Capri (Waitress Tampa) has booked a recurring role on a new TV series!
And check out these pictures and videos from the kids of Fiddler on the Roof, Les Miserables, and A Bronx Tale!