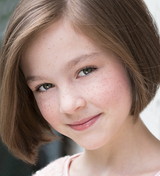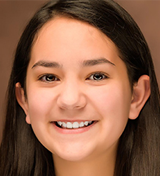 Alum Sam Poon (Billy Elliot) has released a new EP called "ORANGE-ADE," now available on all streaming platforms!
Alum Nicole Scimeca (How the Grinch Stole Christmas) is playing Baby June in Gypsy at McLeod Summer Playhouse in Illinois! Get tickets HERE!
Congrats to alum Jacob Moran (School of Rock), who recently shot the digital episodic "Naysayer"!
Alum Sienna Berkseth (The Sound of Music) is performing in Matilda at Adams High School July 24th, 26th, and 27th (all at 7pm)! Get tickets HERE!
"Now & Then" returns to 54 Below this weekend with alumni Matilda, A Christmas Story, and more! Get tickets HERE!
(YOUNG) is coming back to Green Room 42 at the end of the month, with kids from A Christmas Story, Annie, and more! Get tickets HERE!
And check out these pictures from the kids of Miss Saigon and Les Miserables!