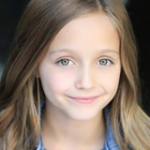 Congrats to Austyn Johnson (Matilda), who has joined the cast of the P.T. Barnum biopic "The Greatest Showman on Earth"!
Check out pictures from The Bodyguard press day, featuring Douglas Baldeo and Kevelin B. Jones III on Broadway.com!
Matilda and Once are up for Best Touring Production at the BWW Charlotte Awards! Vote HERE!
Check out our new and improved KOT alumni database at Kids-On-Tour.net/Alumni/!
Watch Joshua Turchin (A Christmas Story) sing "I Stand Alone" from Quest to Camelot!
Check out a vlog from Jaden Amistad (The King and I) below!
And check out these pictures and videos from the kids of A Christmas Story, Annie, The Sound of Music, Matilda, The King and I, and Newsies!