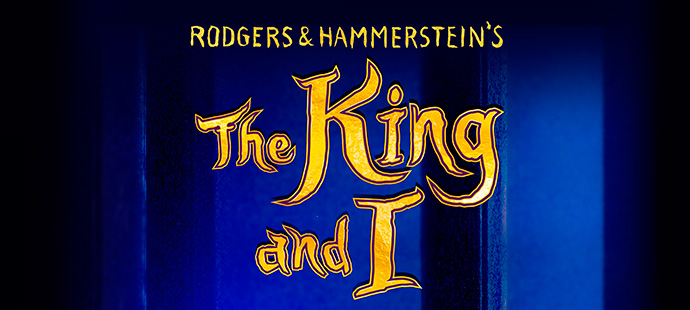 www
Bios | Reviews| Schedule
Hayden Bercy

HAYDEN BERCY (Louis Leonowens) Hayden is thrilled to join The King and I. Prior Credits: A Christmas Story national tour (Flick), Radio City Christmas Spectacular (Ben), The Nerd (Thor) at George Street Playhouse and 2018 US Tennis Open Soloist. Thank you: NETworks, Jason Styres, Lisa Calli, Justin, Emily, Janine, Mom, Dad & Brielle.

Kadyn Kuioka

KADYN KUIOKA (Ensemble) Kadyn is delighted to be joining the cast of The King and I! Thanks to NETworks, Jason Styres, and his performing arts teachers in Honolulu, HI for the opportunity. Much love and thanks to his friends and family, especially Mommy, Daddy, and his sister, Kylie, for all their help and support.

Kylie Kuioka

KYLIE KUIOKA (Ensemble) Kylie is thrilled to be making her national tour and professional debut! Various credits in her hometown of Honolulu, Hawaii. Special thanks to teachers in her performing arts family who encouraged her. Thanks to The King and I cast and crew. Love to mommy, daddy, Kadyn, family and friends. Instagram: @kyliekuioka

Linder Sutton

LINDER SUTTON (Ensemble) Linder is excited to be making her National tour debut. Her credits include playing Tam in Serenbe Playhouse's production of Miss Saigon and appearing in the film remake of Jacob's Ladder. Big hugs to Mama and Daddy always and forever.

Kayla Teruel

KAYLA TERUEL (Princess Ying Yaowalak, Ensemble) Kayla is making her theatrical debut with The King and I tour. She lives in Canoga Park, CA, attends Chime Charter School and dances at Los Angeles Ballet Academy. Kayla would like to thank her family, and also Walker and Catrina of WC Studios and Nancy Carson of Carson-Adler Agency.

Eliot Waldvogel

ELIOT WALDVOGEL (Swing) This is Eliot's first national tour and he is delighted to join the cast of The King and I. He has previously appeared with the Stockton Civic Theatre, That's Showbiz! Theatre, and KUDOS Children's Theatre in Stockton, CA. He would like to thank Mom and Dad (even though he is banned from singing at the table), his sister Miriam, and his dog, Oliver.
Reviews
BroadwayWorld Baltimore – 02/25/2019
"…a sweet sequence with Louis, Anna's son, played by Hayden Bercy."
BroadwayWorld National Tours – 01/30/2019
"…and Hayden Bercy do a splendid job of conveying the growth of these characters as…and Louis, respectively."
Tour Schedule
Event Information:
Broadway in Boston Announcement, Jorge Vega on "Blue Bloods", and more pictures!

Exciting news! Jorge Vega (Radio City Christmas Spectacular) appeared on "Blue Bloods" Friday night. We will have video soon. Congrats, Jorge!

Broadway in Boston has announced their 2015/2016 season! You can view the full season below and purchase tickets at BostonOperaHouseOnline.com:

Book of Mormon - Sept. 1-Oct. 11, 2015
Cinderella - Sept. 29-Oct. 11, 2015
Beautiful - Nov. 3-15, 2015
Beauty and the Beast - Jan. 6-10, 2016
Pippin - Feb. 2-14, 2016
The Sound of Music - Mar. 29-Apr. 10, 2016
Matilda - Jun. 14-26, 2016
If/Then - Jul. 5-17, 2016

And here are pictures from the kids of Annie, Motown, Newsies