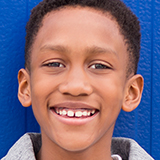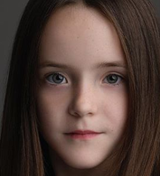 Alum Caleb Alexander (Kinky Boots) will guest star on an upcoming episode of "Bluff City Law"!
Look for alum Aubin Bradley (Les Miserables) in a future episode of "Madam Secretary"!
Congrats to Smith Taeyang Carl and Ryker Huetter, who recently made their official Miss Saigon debuts!
CBS Boston featured Stella Cobb (Frozen)! Check out the video below!
Alum Christian Harmston (Love Never Dies) helped Jordan Matter and Lilliana Ketchman prank Abby Lee Miller! Watch the video below!
Alum Sloane Viola (Waitress) took a trip to see Waitress on Broadway and met Sophia Rodriguez and Jordin Sparks! Check out a picture onstage below!
And check out these pictures and videos from the kids of Miss Saigon, Anastasia, Frozen, Once, and Les Miserables!