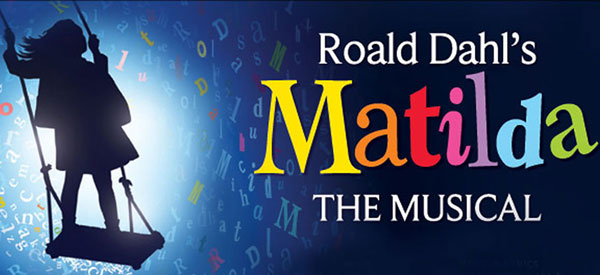 www
Bios | Schedule | Reviews
Gabby Gutierrez

GABBY GUTIERREZ (Matilda) is ecstatic to reprise this role which she originated in the First National Tour. Broadway: School of Rock. Other credits: Grinch (Tour/MSG), South Pacific (Paper Mill Playhouse) TV: Mozart in the Jungle, The Detour. Grateful to Mara Entertainment and CESD.

Jaime MacLean

JAIME MACLEAN (Matilda) Ten-year-old Jaime is elated to join her team of Matildas. She trains at the Lindbjerg Academy of Performing Arts. Her favourite roles to date include Jemima in Chitty Chitty Bang Bang (Align Entertainment), Little Cosette in Les Miserables (Vancouver Arts Club) and Molly in Annie (RCMT). Jaime also enjoys acting on the small screen. Recent credits include Maggie in When Calls the Heart (Hallmark) and Dinah in Some Assembly Required (YTV). Jaime would like to thank her family for all of their sacrifice, support and love. Follow on Instagram @jaimemacleanofficial.

Jenna Weir

JENNA WEIR (Matilda) Jenna is excited to join the Matilda family and take on this challenging role. She currently can be heard on television as the voice of Priscilla on the Family Jr. show, Playdate. Jenna's television credits also include several episodes of Odd Squad. Jenna sang the opening song in the film Crimson Peak. On stage, Jenna played the role of Cinderella in the Bravo Academy Junior Troupe production Once Upon a Dream, and also performed in the Bravo production of The Best Little Theatre in Town. She has performed in numerous school and camp musical theatre productions including The Sound of Music, Seussical: The Musical, Grease, Beauty and the Beast and a cabaret variety show. Jenna loves to sing and play piano and has written several original songs. She also studies dance and is a member of a competitive dance team. Jenna has a big imagination and loves to read books.

Jacob Anderson

JACOB ANDERSON (Nigel) is thrilled to be making his National Tour debut in Matilda! Special thanks to Melissa and all my teachers at MSA, Amelia, Joe, BAA, Nora, and Jamie at Abrams. Love to Mom, Dad, James, Megan and John. Thanks to all my family and friends for supporting my dreams!

Gabrielle Beredo

GABRIELLE BEREDO (Lavender) Gabrielle is thrilled for her National Tour debut! Credits: Millions AEA lab, School of Rock Promo. Grateful to Nancy Carson, Nora Brennan, Casey Clark, Lisa Calli, All Saints C.A., Theater Group, Huguette's, Gatekeepers, BLAF, friends, family, mom, dad and God for this wonderful journey! Go Maggots!

Gregory Diaz IV

GREGORY DIAZ IV (Tommy) is thrilled to join the Matilda tour company following his Matilda Broadway debut! Off-Broadway: You're a Good Man, Charlie Brown (Schroeder), Hairspray Jr. (Link Larkin). Love to my Mom, Dad, Lori, Chase, and the rest of my family/friends. Many thanks to David Doan/CESD, Tristian Luysterburg and GD3 Management.

Blake Ferrante

BLAKE FERRANTE (Swing) is overjoyed to be making his professional debut in the National Tour of Matilda. Blake is a competitive dancer who has trained since age seven. Thanks to his family, friends, Mom, Dad, Dylan and Caden, PE2's Ricardo Pena, Janet Mathie, Amy Tanner, Shelli at RKS, Eddie at Take 3 Talent, Nora Brennan, and the entire creative team for making his dream come true.

Jim Kaplan

JIM KAPLAN (Eric) is honored to join the Matilda tour. He made his Broadway debut In The King and I at Lincoln Center. Thanks to his amazing teachers: Philip Pelkington, Bobby Grouse, Bob Marx, Mark Schneider and Ani Gregorian. He is especially grateful to Nora Brennan, Abrams Artists and Mara Entertainment for believing in him. Much love to Mom, Dad, Bailey, Jamie and Jasper.

Soren Thayne Miller

SOREN THAYNE MILLER (Bruce) is gobsmacked to make his National Tour Debut! Regional credits: World premiere Diary of a Wimpy Kid: The Musical (originating Fregley) (Children's Theatre Company); The Music Man, Christmas Carol (Guthrie Theater); Ragtime (Theater Lattė Da); Chanukah Guest (Minnesota Jewish Theatre). Thanks to mom and dad, siblings, my mates, and Lampiasi Talent. Psalm 150. sorenthaynemiller.com

Abigail Nicholson

ABIGAIL NICHOLSON (Swing) Abigail is delighted to be making her debut with Matilda and is grateful to all involved in giving her this opportunity. She has trained in ballet, jazz, acro and vocal. Abby is thankful to SWS Dance Productions, its artistic director Amanda Dubreuil and ballet instructor Sasha Litvak, who encouraged her love of dance and the arts from a very young age. Thanks to her family, friends and all of her teachers for their unending support.


Molly Richardson

MOLLY RICHARDSON (Alice) A native New Yorker, Molly is thrilled to join Matilda! NY: The Geranium on the Windowsill… (AEA reading), Seussical, Schoolhouse Rock Live, Oliver!, Our Town. Many thanks to Eddie and the team at Take3 Talent, Nora, Mom, Dad, Bellamy and everyone who's believed in me along the way.


Isabella Stuebing

ISABELLA STUEBING (Amanda) Isabella is from Kitchener, Ontario, and is thrilled to be a part of the Matilda National Tour! She is a highly trained dancer, singer and actor who has appeared in The Wizard of Oz (Drayton) and Aladdin: The Panto (Drayton). Many thanks to her Dimensions in Dance family, Mr. Jay, Ms. Kim, Ms. Kathryn, Stacy and M.J. for helping to make her dreams a reality. Love to Mom, Dad, Riley and her Grandparents who have been so supportive during her journey. Reach for the Stars!
Tour Schedule
Review Quotes
Theater Jones – 06/16/17
"Jaime MacLean, a pint-sized powerhouse, played Matilda for the performance reviewed. (The role rotates among three young actors: MacLean, Gabby Gutierrez and Jenna Weir.) Super-smart and fiercely determined to fix her life, this little girl is in control—you can tell it by the way she e-nunciates each word to make sure she's head (even through the sound issues). MacLean's wild mop of hair is the only clue there's a revolutionary inside, a resourceful little person who might just turn her world inside out….There's classmate Lavender (a lively, take-charge Gabby Beredo), who instantly knows they should be best friends; Bruce (Soren Miller), who can eat a cake (it's an inventive Trunchbull punishment) three time his size and survive; and Nigel (Blake Ferrante), who has a rocker soul under that gray school uniform….And the young performers are just swell: there's nothing quite like a bunch of "revolting" uniformed school kids dancing on top of their desks (choreography by Peter Darling) to get hearts racing in the young members of the audience."
Broadway World Dallas – 06/15/17
"On Wednesday night, Jaime MacLean, who alternates the role with two other pocket-sized personalities, played the title role. MacLean managed to win the hearts of the packed theatre in her ability to project a nuanced performance without ever giving off the over-the-top energy put on by many adolescent actors. With every note and sharp movement perfectly placed, MacLean was ideal casting for the challenging task."
Journal Star – 06/01/17
"Weir was meticulous as Matilda. Her enunciation is excellent and her movements perfectly timed to the songs and dialogue. In Act I, she agilely climbs a bookshelf and back down while imparting the lyrics to "Naughty" right on cue. At the curtain call for Thursday's matinee performance, she received a standing ovation."
Thoroughly Modern Reviewer – 05/30/17
"Additionally, [Maclean] was staggeringly brilliant as Matilda. She performed like she'd been doing this all of her life. Maclean possessed such a natural command of the stage that it was hard to believe she was so young. She was the perfect choice for Matilda, and she really carried the show."
Indy Week – 05/26/17
"…Gabby Gutierrez proves utterly unsinkable in the title role…a cast of children actors including Gabby Beredo as Matilda's friend, Lavender, made Peter Darling's martial classroom choreography pop."
Triangle Arts and Entertainment – 05/25/17
"A trio of young actresses tackle the title role on this tour: Gabby Gutierrez, Jaime MacLean, and Jenna Weir, with the awe-inspiring MacLean taking over the stage on Wednesday night. Her performance was well-timed, expertly sung and exceptionally promising — a true leading lady…Gabby Beredo who portrays the spunky Lavender, and Soren Miller, who plays the portly, confident Bruce, are two of the production's finest performers."
Lil' Blonde Monsters – 05/19/17
"Jenna Weir was the Matilda we got to see (the role is played by a few different actresses who rotate the part.) Jenna can only be described as a miracle. Her ability to emote and connect with the audience was spell bounding."
BroadwayWorld Orlando – 05/12/17
"On Wednesday night, Gabby Gutierrez donned the unkempt Matilda wig. This young lady can hold a show. She's a magnificent story teller with a voice that would make anyone jealous. Overall, Gutierrez knows how to perform and does well interacting with the others on stage…The kids in the ensemble are simply amazing. They do everything: sing, dance, tumble, act through a range of emotions. I'm sure maintaining their energy throughout the show is not a problem and their overall performance was enjoyable to watch. Outstanding star goes out to Soren Thayne Miller as Matilda's friend Bruce. This kid has stage personality for days and the vocal chops to match."
Orlando Weekly – 05/11/17
"Matilda would be well worth watching for its pint-sized leading woman, played at the press performance by Gabby Gutierrez."
Florida Theater On Stage – 04/30/17
"Wednesday night audiences were treated to – and I say that wholeheartedly – Jaime MacLean as Matilda, who fearlessly had so many alone moments on stage that you'd never know she was only ten years old."
My AJC – 04/12/17
"Jenna Weir, who played the pint-size Matilda Wormwood on Wednesday night's official opening, is an astonishingly fine actor and singer, a miracle of steely self-control and stealthy power. Weir (who alternates with Gabby Gutierrez and Jaime MacLean) is seriously good as the poised trickster responsible for the capers involving her idiot father's coiffure and chapeau."
Behind the Curtain Cincy – 04/12/17
"In Wednesday's performance, Jaime MacLean is a force to be reckoned with as the incredibly smart and wise-beyond-her-years title character. Serving as her classmates and partners in crime are Soren Miller as Bruce, Gabby Beredo as Lavender, Jacob Anderson as Nigel, Isabella Stuebing as Amanda, Abigail Nicholson as Eric, Molly Richardson as Alice, Talia Cosentino as Hortensia & Heidi Friese as Tommy. The entire children's ensemble is amazingly talented and handled their roles and the energetic choreography extremely well."
RCNKY – 04/07/17
"Jaime MacLean has no trouble holding the Aronoff stage and belting to the rafters"
Twin Cities Arts – 04/01/17
"As Matilda, Gutierrez's singing is impeccable and her persona makes this young prodigy believable…Matilda's classmates provide the driving force for the show with their singing and movement work. Rather than rely on big dance numbers, Peter Darlings' choreography of the children's chorus uses fast-moving, synchronized hand and leg movements to fill up the stage and mesmerize the audience."
KSTP.com – 03/30/17
"Opening night featured the incredibly talented Gabby Gutierrez as Matilda…"
Star Tribune – 03/30/17
"Skilled and self-assured, Gutierrez — who alternates in the role with two other youngsters — inhabited her character's moods and thoughts with naturalness in Wednesday's performance."
Mercury News – 03/09/17
"Gabby Gutierrez is charmingly matter-of-fact and a lovely singer…The schoolchildren are funny and impressively vigorous dancers"
Deseret News – 02/23/17
"MacLean proved to be the star of the show during Wednesday evening's performance of the musical. The small shoulders of 11-year-old MacLean bore the weight of the lead role with ease, and the young actress' performance was by far the highlight of the night…Whether she was singing a solo, delivering a dramatic monologue or dancing in ensemble numbers, MacLean proved she could handle the demanding role. She portrayed Matilda and all of her quirks with a believable confidence and strong will, making it easy for the audience to be inspired by her bold stand for what's right."
Salt Lake Tribune – 02/23/17
"…Young Jaime Maclean is a terrifically talented "Matilda," leading the touring musical's cast with professional aplomb far beyond her years"
AZ Central – 02/9/17
"…nobody could steal a scene from pint-size spitfire Hannah Levinson, one of three young actors rotating in the role of Matilda. Fierce and tireless while carrying a huge show on her tiny shoulders, she radiates with a moral determination that's about as inspiring as any fictional hero could be."
Talkin' Broadway – 02/9/17
"Hannah Levinson was Matilda and she delivered a knock out performance. She embodies Matilda with a fearlessness that shows how she is smart but not cocky, fearless, and sassy, yet heartbreaking as well. She is perfectly lovely in the part…The ensemble is quite effective as well, especially the children in the cast. They are used throughout the show in very inventive ways and manage to create individual characters that can be identified with."
Valley Screen and Stage – 02/9/17
"…the delightful Hannah Levinson…"
BroadwayWorld San Diego – 02/03/17
"This show is full of some very talented children and adults, but just like the character in the show, Matilda (there are three girls who share the role) is the most extraordinary part of this show. Matilda, played Jenna Weir in the performance I attended, is the mischievous, intense, and lonely little girl who rails against the unfairness and stupidity of the family that she was born into. On stage for most the show, Weir was as talented as any of the adults, while balancing the characters sweetness and sadness, with moxie and mischief in a very empathetic way."
San Diego Story – 02/3/17
"A gifted Jenna Weir nailed the role on opening night…"
Daily Actor – 02/02/17
"Jenna Weir, one of the three young actresses who rotate in the role of Matilda, deserved the standing ovation she received for her sharp, smart and fun performance. The role is incredibly demanding; she's on-stage for most of the show and carries most every scene she's in. That's no small feat for such a pint-sized performer.
…It helps that [Warchus's] assembled a terrific cast and that's one reason it's such an entertaining show. You can tell how much fun he cast is having, especially the group of kids. They're jumping all over the stage, hurdling themselves on swings and jumping on their school desks. They've got to be having the time of their lives up there and it's almost impossible not to feel that energy in the audience."
San Diego Union Tribune – 02/02/17
"…the admirably capable Jenna Weir…"
Times of San Diego – 02/02/17
"Tiny Jenna Weir (one of three alternating Matildas) is superb, with a strong voice, captivating stage presence, sharp moves and articulatory precision."
Orange Curtain Review – 01/28/17
"…Jamie Maclean was the Matilda I saw, and she was delightful."
Broadway World Los Angeles – 01/27/17
"Matilda was played by Jenna Weir, who at her young age displayed some remarkable acting and vocal skills that can rival even many actors multiple times her age (Hannah Levinson and Jaime MacLean alternate with Weir at different performances). Weir is also surrounded by a cast of wonderfully over-the-top pint-sized and full-sized actors to play the various people that affect Matilda's life…scene-stealing standouts include…Riley O'Donnell as Lavender Brown, Matilda's squirrelly BFF; and Aiden Glenn who does a great job as poor cake-stealing, Chokey-destined Bruce. Bravo, Aiden for those solo riffs and sassy line readings!"
Los Angeles Times – 01/20/17
"…the entertainment value is conveyed by the youngsters, a precocious ensemble well coordinated by director Matthew Warchus and choreographer Peter Darling. Their group dance numbers, which rival any "Chorus Line" you've ever seen, are the highlight of the show.
…Jenna Weir, an extremely capable youngster who holds her own with some imposing adult talent."
OC Register – 01/20/17
"[Jenna] Weir, who rotates in the title role with Hannah Levinson and Jaime McLean, nails her two solos ("Naughty" and "Quiet"), and the sound of her funny little speaking voice generates both humor and pathos. "
The Charming Modernist – 08/31/16
"I'd be remiss if I didn't mention the supporting cast of child actors. Matilda is the star of the show (three girls share the role – Jamie MacLean was playing the role the night I saw it), but this is a show about childhood that's equally for kids and adults….These children act their age. They are all really, really talented, but they are kids playing kids. It's lovely to see."
Slotskin Letter – 08/3/16
"[Matilda] is played by the formidable Hannah Levinson, Matilda is serious, almost humourless (this is a kid who has not been raised with humour or a sense of fun), desperate for affection, wise, with a sense of justice and fearless in trying to get justice where she thinks it's lacking, which is just about everywhere. And Ms Levinson can sing with a strong set of pipes for one so young. She has a talent that is impressive no matter what age she is….All the children shine with their many and various performances. They sing and dance well and are not too cloying."
Entertain This Thought – 07/25/16
"The very demanding role of Matilda is shared on a rotating basis by three little girls: Hannah Levinson, Jaime MacLean, and Jenna Weir. We saw Hannah Levinson, and she was amazing. Little Hannah has just the right amount of sass and sparkle, and acts the role with the skill of a veteran of the stage.
The youngsters, some of them very small, dance around and over the school desks. They do an amazing number with school yard swings, followed by even more challenging acrobatics with a gymnastic vault."
Stage-Door.com – 07/14/16
"At the performance I attended 9-year-old Hannah Levinson stepped in at the last moment for another Matilda scheduled for that evening. She was completely unfazed by the situation and gave an amazingly assured performance. She contradicted adult characters' assumptions with with a humorously decisive "No" and brought real feeling to the mysterious change coming over her in her main song "Quiet". To see someone on stage like Levinson's Matilda hold her own against adults both as a character and performer ought to encourage children to question what adults tell them and to think for themselves.
While all the young cast is marvelous, Riley O'Donnell commands the stage on her own as Matilda's best friend Lavender and Aiden Bushey shows a flair for comedy as Bruce."
Torontoist – 07/12/16
" Levinson took the part on opening night and did an impressive job. The picture of prepubescent pragmatism, she charmed the audience just as surely as Matilda charms the story-hungry librarian Mrs. Phelps (Keisha T. Fraser) with her continuing tale of an acrobat (Kim Sava) and an escape artist (Justin Packard).
Levinson is joined by a troop of spirited juveniles (augmented by some older, adult "kids") as the inmates of Crunchem. O'Donnell is winning as chatty Lavender, the BFF who shares Matilda's taste for pranks—one of which, involving a newt and a water jug, leads to the revelation of a supernatural side to Matilda's brain power. Aiden Bushey is no less sparky as Bruce, the young glutton who manages to bravely stomach Trunchbull's "have your cake and eat it" punishment."
Mooney on the Theatre – 07/10/16
"Hannah Levinson (who played the title role the night I saw it) makes a marvelous Matilda, with a combination of confidence and sweetness that make the character easy to empathize with and root for."
Broadway World Toronto – 07/08/16
"Hannah Levinson was Matilda for the media performance – and she's incredible. She's a triple threat and carries with distinction the entire show."
The Globe and Mail – 07/08/16
"From Oliver! to Billy Elliott, the British have long known the easiest way to a musical theatre audience's heart is through children performers.
On opening night, Hannah Levinson – who recently was a stand-out in Grey Gardens for Acting Up Stage Company – won over mine from her first entrance. She has to carry the show and does so, with an intense stare that makes her seem as if she really could develop telekinesis. There's nothing cutesy about her mischievious performance."
The Star – 07/08/16
"Hannah Levinson captivates as title heroine in Mirvish production.
The opening night Matilda, 9-year-old Levinson, is captivating from the first moment she appears onstage with her feral-child hairdo and constant-companion stack of books. It is simply amazing that such a tiny person can command the stage and massive auditorium with her clear singing voice and confident, focused performance (Jaime MacLean, Jenna Weir, and Sarah McKinley Austin alternate in the part).
The young company kills it in the 11-o-clock number "Revolting Children."…and Levinson's final triumphant appearance in the poster-image supergirl pose has the audience jumping to their feet."
Campus Circle – 06/11/15
"The younger actors are amazing to watch."
KCRW – 06/09/15
"Almost half the cast is made up of a corps of nine to 12 year-olds who are fantastic but the real payoff is the young female heroine and the complication of the narrative."