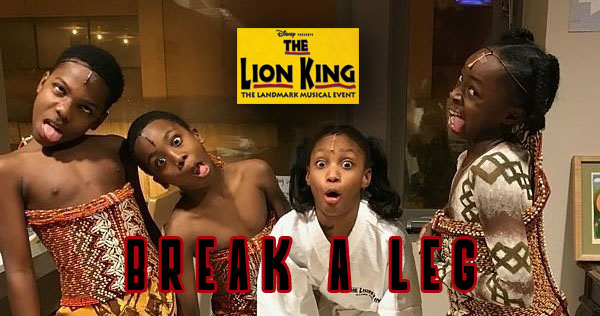 The Lion King national tour begins again tonight! We hope the entire cast broke legs!
Alum Annabelle Wachtel (Annie) is guest starring on "Bull" on CBS! Check out a picture on set below!
Alum Lexi Underwood (The Lion King) is voicing a character in the SNL David S. Pumpkins Halloween Special this Saturday at 11:30pm! Make sure to tune in!
Congrats to Jenna Weir (Matilda), who has booked the Hallmark movie "Father Christmas"! Check out a picture on set below!
Check out an article about the Columbus Lulus, Isabella Bullock and Beatrix Pellerite (Waitress) at Dispatch.com!
And check out these pictures from the kids of School of Rock, King and I, Love Never Dies, How the Grinch Stole Christmas, and Finding Neverland!